I don't know about you guys, but whenever I'm sat wrapping up gifts with about as much care, neatness and finesse as a one handed hippo with visual impairments, I'm always very disappointed that the wrapping paper isn't covered in my own face. Honestly, who wouldn't want to see that under the tree every Christmas.
But FINALLY all my gift-wrapping dreams have now become a glorious reality as I was recently contacted by wrap.me, a pretty genius new start-up company who use your own favourite photos to create completely personalised wrapping paper. LOOK AT IT.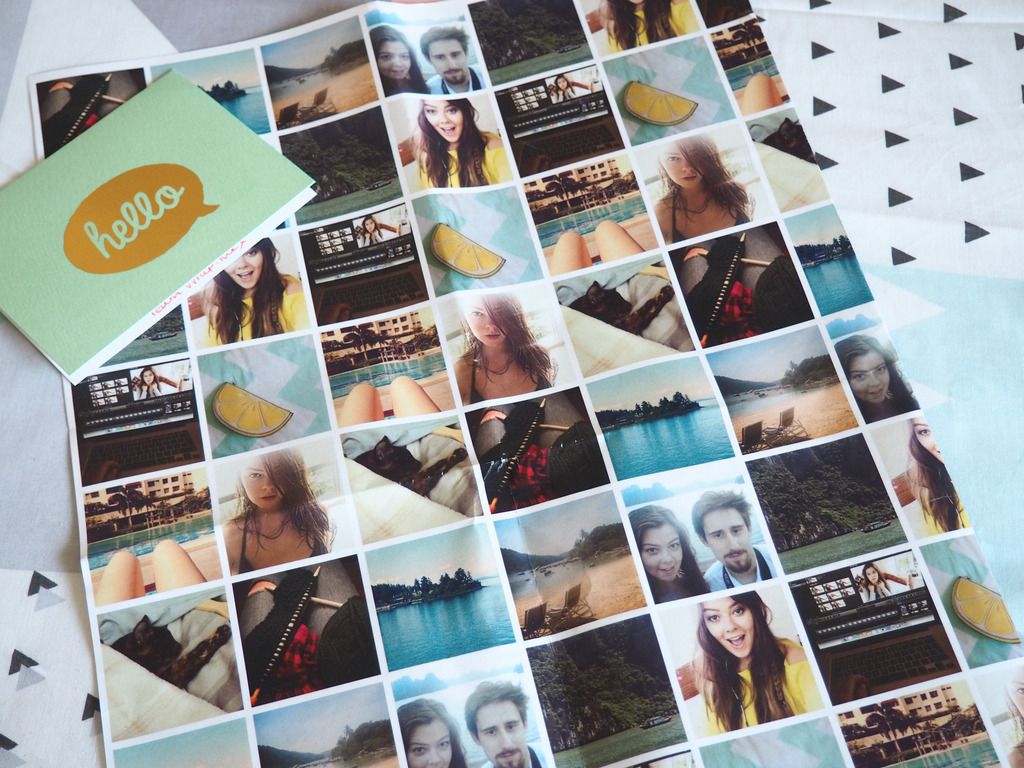 My own awesome
wrap.me
roll was made from a selection of images taken straight from my Instagram feed - everything from holiday snaps to my cat being cute - and after seeing how great the final product looks, I'm definitely going to be placing a couple of orders in the future to stock up on aaaall my wrapping paper needs. Always be prepared.
While I would obviously recommend you ordering a roll full of my own face, you can also totally customise the paper to the occasion that you'll be using it for - family pictures for your mum's birthday, night out pictures for your pal's party, wedding pics for an anniversary. It's pretty much the perfect, thoughtful finishing touch for any gifts and really reasonably priced too.
(They also sent me this EXTREMELY great sparkly Ideas Book featuring a space age cat which might be the best thing I've ever owned, so that was wonderful of them. THANK YOU.)
I'm probably not going to be using this sheet covered in my selfies for anyone else's presents in fear of looking like an insane person, but what's also quite lovely about the wrap.me paper is that you could always cut it up into individual images after you've finished with it to make yourself a little Insta-collage.
Basically this is a well good idea, isn't it? Definitely head over to their site to check out how to order your own personalised paper, and let me know what you think in the comments below or chuck me a tweet over to @lucyjanewood. Love you bye.